Joined

Sep 10, 2017
Messages

702
Points

93

Location
During the busy Christmas days and New Year I had some time to work on the stern and finishing some of the carvings. The carvings need a lot of work to finish them nicely and some of the carvings I will sand to reduce the thickness, this I do with a band sander fixed in a vise. Especially the carvings which will be fitted in the curved area of the stern need to be sanded to fit the curved area. First I need to plank the stern, these are not provided in the kit and is an addition of myself.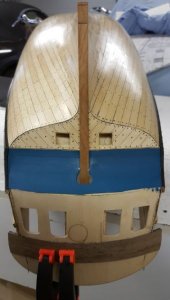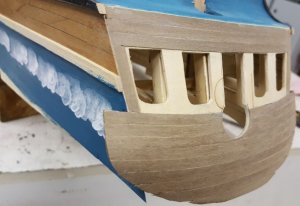 In the stern I opened a space for fitting the carving of Caroline, this carving should be recessed as the the carving of the window frames is fitting over it, you also get more depth in the carvings this way. The difference in color between the carvings is caused by wax on the Caroline figure, the other still have to be finished and waxed.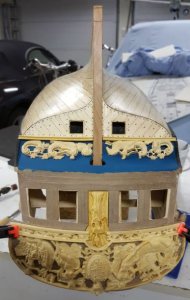 The carvings on the curved part of the stern still needs to be finished, you notice the edges that need to be removed.
The lower carving is one part in the kit, I splitted these in 4 individual parts.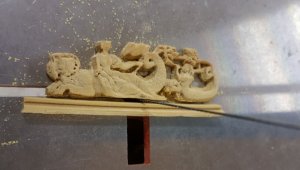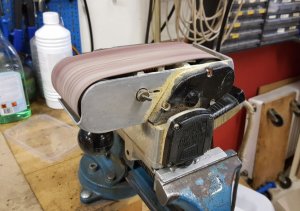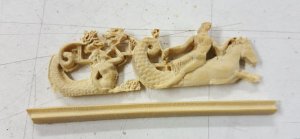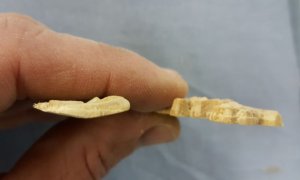 The transome is separated from the carvings, sanded and waxed and finally fitted.
Finally also the lower stern carvings are finished waxed and fitted.