That looks a nice little kit to learn some extra skills on!!
Don't be daunted, the learning curve in this hobby is quite rapid especially when there are all the build diaries to take examples from. I would suggest that you look at as many forums that you can find and see what other builders do?
With regard to a build jig the simplest is a base board with metal angle brackets screwed to it, I am including a couple of photos of one I used for my Victory build.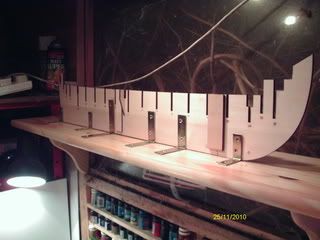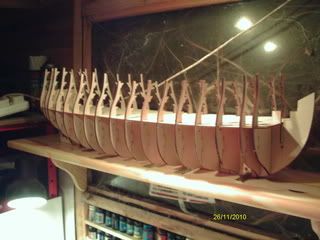 For my build board I used a shelf, and when I needed the extra room for other tasks I simply rested it on its brackets out of the way.
I hope that helps a little, cheers, Steve..