This is a build log of OcCre's 1/90 Santisima Trinidad. This ship has been built or is in process of being built by a few freinds here on MSW of which I am thankful for their guidance and help. I am sure that I will be asking for help along the way. So I thank each one of you in advance for your encouragement.
So with much anticipation here is my build log. The image is seen with all contents. This image is very familiar with those undertaking the task of building this ship. But, for those that might want to see the latest box of contents, it is here below. I received this ship December 21, 2008.
Thanks for joining me in this build.
Donnie
ps I want to thank Charles for sending me the English Version of instructions.
Box Contents as of 12-26-08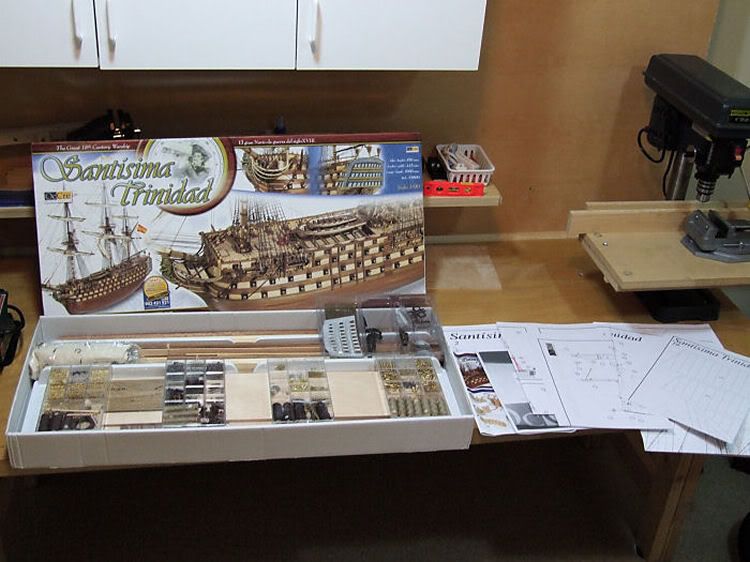 Box Contents as of 12-26-08